Safety First
All film equipment needs to be handled safely, but this is especially important when it comes to lights, since you are dealing with electricity and heat.  Here are a few tips for handling lights and lighting equipment.
Use an appropriate stand.  Large, heavy lights require large light stands.  We have stands in many sizes available, so don't risk it falling.
Most folding light stands should be extended to the point where the legs form an equilateral triangle.  Do not over-extend the legs or the stand will be unstable.  If you put the stand on the ground, you should be able to feel the point where the legs naturally fall.
When raising a light stand, start with the top riser, then work your way down.  Don't over-tighten the knobs.
Keep cables, cords, and wires neat.  If something has to be run across the set, tape it down to avoid tripping.  Use extension cords when necessary.
Use gloves when handling lights that get hot.  When in doubt, use gloves.
Let lights cool down before putting them away.  Do not set hot lights on the ground or on a flammable surface; leave them on stands.
Say something before turning on a light!  You can say "striking," "sparking," "light coming on," or whatever you like, as long as it gets the point across.
Coil your cables correctly.  There are actually multiple techniques for coiling wrapping; you will probably come across the "over/over" and "over/under" methods.  Check out the videos below for a quick tutorial.
Types of Lights
Here are the different kinds of lights that you have access to in the F/MS collection.
Open Faced Lights – Smith-Victor Q60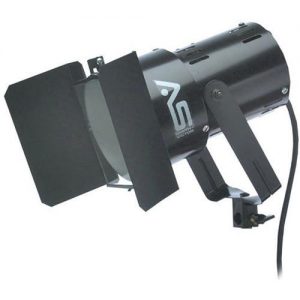 This is probably the simplest light design – it's just a bulb in a housing.  You can use barn doors to manipulate the light, but you can't adjust the throw, color temperature, or even the brightness.  The light produced is sharp and direct – good for creating dramatic shadows.  This light will get hot, use gloves.
Tungsten Fresnels – Arri 150 and Lowel Pro Focusing Flood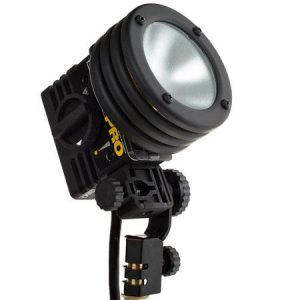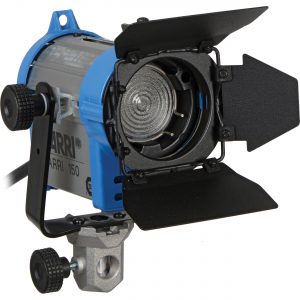 Fresnel lights (the "s" is silent) have a special lens in front of the bulb that allow them to be adjusted from flood to spot.  This makes them very flexible – we have lots of fresnel lights in the equipment collection, because they are so versatile.  The tungsten fresnels will get hot during use, so use gloves.
LED Fresnels – Lite Panels Inca 4 and Arri L7-C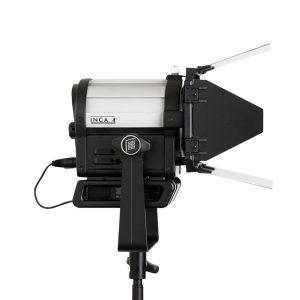 The LED-based fresnel lights in the collection offer the same versatility as the tungsten lights, but they don't become hot during use.  The Inca 4 has a fixed color temperature that should match the tungsten lights, while the much larger Arri L7-C has adjustable color temperature.  Both lights can be controlled remotely via DMX.
LED Spotlight – Source Four 26°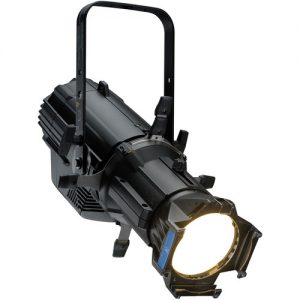 This powerful LED light has a fixed throw of 26 degrees.  Lights like these are often used in theatrical productions and can be controlled directly or remotely via DMX.  Because it uses LEDs, the light does not become hot during use.
LED Panels – Lite Panels 1×1, Genaray SpectroLED, and Genaray 7100T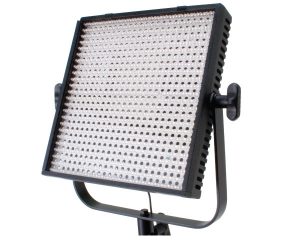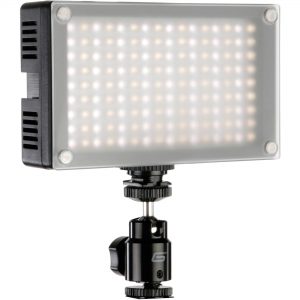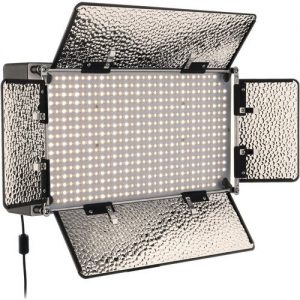 LED panels don't generally produce as much light output as fresnels or spotlights, but the light they produce is flattering and diffuse.  These lights can be battery-powered, which makes them a good choice when portability is important.  The larger Lite Panels 1×1 and Genaray SpectroLED have a fixed color temperature – daylight, or 5600K – while the smaller Genaray 7100T can be adjusted.  These lights can be handled without gloves.
Large LED Panel Fixture – Kino Flo Celeb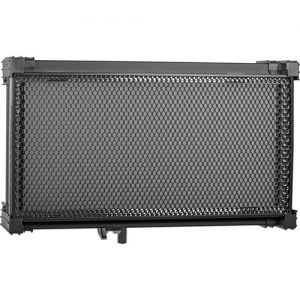 The Kino Flo Celeb is a large, high-quality LED panel with variable color temperature.  It produces even, flattering light.  At roughly 24 by 14 inches, the Celeb is much larger and heavier than the LED panels made by Genaray or Lite Panels.  The Celeb requires external power and can be controlled via DMX.  There are also preset controls on the unit itself.  This light can be handled without gloves.
Fluorescent Light Panels – Kino Flo Barfly and Kino Flo Image 45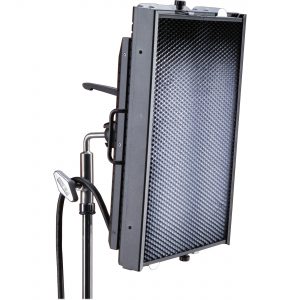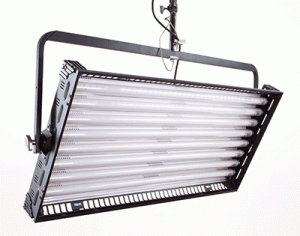 The Kino Flo Barfly and Image 45 are both large fluorescent panels that produce a high output of soft, even light.  The size and weight of these lights make transportation challenging, although the Barfly can be loaded into a hard-sided case.  If you need to fill a large space with light, these are good options.  These light fixtures can generally be handled without gloves, although the bulbs themselves should not be.
Other Equipment
A reflector (or "bounce") can be used to reflect, diffuse, or block light.  Different covers can be put onto the reflector for different effects – generally, white, silver, and gold. Folding reflectors can be a challenge and there are different methods.  You can "make a taco," for example; I prefer to just twist my hands in opposite directions.  Give it some practice.
A gel is a piece of colored plastic used to tint a light.  When using a gel with a light that becomes hot during use, be sure to keep some distance between the gel and the bulb.
A scrim is a semi-opaque cloth used to diffuse light.  It is usually white or black.
A cookie is a small plane that a light shines through, creating a distinct pattern.    These can be anything from leaves to window blinds.  A gobo is similar to a cookie, but it doesn't create a distinct pattern – it is simply a plane that is placed between a light and the set to block some of the light's output.